Our Approach

We seek investment opportunities in disruptive and bleeding edge technologies. Whether it's petroleum disrupting steam power, wood or whale oil, the internet disrupting the movie & television industries, or Cannabis disrupting traditional Western opiate pain treatment, Anderson Family Office is at the forefront, leading the way.
We invest in and actively seek out creatives and innovators,  who think and often live outside the box. Pioneers at our core, we thrive on building businesses in new and unexplored fields. We excel at helping to shape new industries and supporting cutting edge entrepreneurs and their ideas.  We are inspired by fresh approaches to long-term problems. We are fueled by a desire to improve our communities, our country, and the quality of all of our lives. We seek investment opportunities that ensure a better world for all of our children.
 Our Founder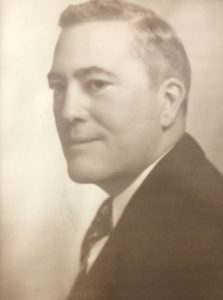 Anderson Investments is a Family Office that was originally founded by J. Steve Anderson and his son J. Steve Anderson Junior. Creating his wealth with Anderson-Prichard Oil Corporation in 1919, J. Steve & his partners discovered the largest pool of oil in the world at the time and eventually launched into one of Oklahoma's most trusted oil companies, APCO OIL. Ever since, J. Steve Anderson's descendants have been carrying his pioneering torch in a multitude of areas including:  Energy, Healthcare, Motion Pictures & Television, Silicon Valley tech, Real Estate. Cannabis and the Restaurant Industry.
Meet the Team
Our business is to carry on our family tradition of helping to build new industries by discovering opportunities where they never existed before.  Our philosophy is creative business collaboration that not only carries on the legacy of J. Steve Anderson's pioneering spirit in our family office but also ignites a spark of inspiration in the community as a whole.
Why? Because creating new partnerships and ventures isn't just an investing thing…It's a human thing
Ford Austin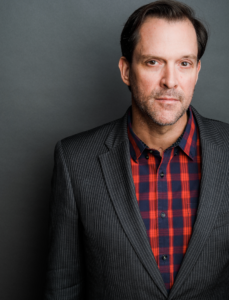 Investor/Philanthropist
With his background in media, Ford Austin is a proud member of the Producers Guild of America, Screen Actors Guild and more. in 2007, he worked as Vice President of Original Content for WonderHowTo.com with founders Stephen Chao and Mike Goedecke; An internet company where he was one of the first 5 employees that boasts 11 million users today. After that, he was hired as President of the Film Division for Santeon Group, Inc. where he developed the first digital distribution platform with crowdfunding and distribution built into the model and secured a partnership with Radioactive Giant for distribution in 52 million households and 200 million handheld devices worldwide. He has produced, directed or collaborated on over 100 Motion Pictures, 15 of which have qualified for the American Academy of Motion Picture Arts & Sciences [Oscars]. Ford has produced feature films for clients including: Lions Gate Entertainment, CBS Paramount, Netflix, Amazon, Time Warner Laemmle Theaters, Verizon FIOS, Walmart, Best Buy & Fry's. He has a Bachelor's Degree in Theatre from Oklahoma City University and an MFA from Temple University.
In 2011, Ford Austin was in a catastrophic motor vehicle accident in Los Angeles. Doctors gave him a 1% chance of survival and told him he would most likely never walk again. Paralyzed from nerve-crush injuries, and suffering life-changing internal injuries, Austin endured. After 30 plus surgeries, 3 years in and out of hospitals from coast to coast, $7.5 million in hospital bills, amazing medical care, and the dedication and support of his wife, he went back to work in the entertainment industry and resumed playing tennis in the United States Tennis Association where he was ranked #32 in Southern California Men's 3.5 Doubles. When Ford returned to acting, he was mentored and guided by Oscar Winner Martin Landau, whom he met when he became a lifetime member of the prestigious Actor's Studio.
Ford has served as President of APCO Oil Corporation since 2010  and continues to develop and produce Motion Pictures under the Ford Austin Company.
Contact:
Shayna L. Marino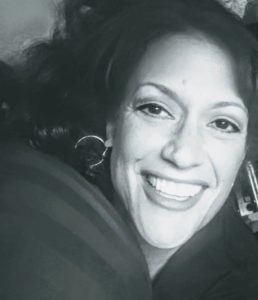 Investor/Philanthropist
Shayna L, Marino has an extensive background in entertainment & communications. At a young age, Shayna was discovered by the Fullerton Modeling Agency in Oklahoma City, where she worked in print, runway and television advertising. She attended Pepperdine University in Malibu, CA, where she studied Theater & Communications. Seeking to get more involved in the family business in Oklahoma City, Shayna transferred to University of Central Oklahoma where she received her B.A. in  Oral Communications and Broadcasting. At UCO, Ms. Marino joined the illustrious Alpha Epsilon Rho National Broadcasting Society, a collegiate and professional organization where she was elected President of the local chapter. During her tenure, she garnered an award for Outstanding 60-Second Radio Spot for a commercial she wrote, produced and voiced for a travel agency. Encouraged by her success, Ms. Marino wrote, hosted and produced her own television show, "Arts & Entertainment," on Edmond cable TV which aired for two seasons.
Shayna initially took her talents to a company where she coordinated transportation to and from location shoots for Oklahoma based, big budget Motion Pictures including "Twister."
Next, Shayna put her management skills to the test and joined CoPart, a nationwide automobile auction corporation as Buyer Liaison where she was noticed by the top brass who migrated her into the company's Facility General Management training program. She relocated to Dallas, Texas where she supervised and headed up day-to-day operations at J & M Truck Sales. Marino conducted almost all of this business solely in Spanish. Next Marino moved into Business Development as Head of Merchant Services with PrePaid ATM, where she created and coordinated projects with global business partners.
Soon after, Ms. Marino came home to her family in Oklahoma City to raise her son. Shayna returned to work at her brother's Motion Picture company, The Ford Austin Company, where she still serves as an Executive Producer and Vice President. Shayna manages contracts with the unions, develops relationships with talent and coordinates travel & transportation on location shoots for all company projects.
Kevin Gerson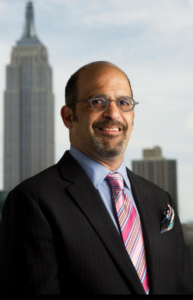 Managing Director
Kevin Gerson started his family office career back in the 80's as a trainee for a colorful family in the Midwest that transacted hundreds of millions in business dealings in the private equity space that at the time was relatively undefined.  During ensuing turbulent times, under the leadership of the family patriarch, the extensive growth and leverage, along with negligence for compliance and governance resulted in the family office ceasing operations.  The experience left the young Kevin Gerson wondering what had happened and put him square in the middle of litigation that went on for years unraveling all that had transpired during this time.
Over the next 25 years, Kevin took this valuable experience and leveraged it into working with prominent families and corporations using strategies that he learned to carve out a niche in the telecommunications real estate space.  His affiliations included working with Sir Stelios Haji-Ioannou, The Warta Family, Level 3 Communications, Zayo Group and others for strategic access to hidden easements and complex transactions to corner sacred spaces on roof tops in metropolitan areas as well as basements and various other easements.
In the last decade, Kevin has focused efforts on expanding his clients to include strategic partners and engagements that landed him in the middle of the family office world with particular focus on telco real estate- based projects.  From a long time relationship stemming before his original family office engagement he has recently taken a formal position with the Anderson Family of Oklahoma City assisting with the strategic management of energy properties as well as telco and high return, low physical tenant presence opportunities.
Kevin is a dynamic speaker, one with intimate knowledge of the space for which he is a noted expert and has participated in many conferences on strategic real estate transactions and holdings.  As Managing Director of the Anderson Family Office business, Kevin oversees numerous responsibilities and accountability for third generation family members.
Contact: